Rob Bell, Founder & CVO
Emmy Award winning tv journalist/videographer Rob Bell founded Green Birdie Productions in 2007. For 28 years, Rob worked in the broadcast industry's #1 New York demographic market as a reporter, producer, videographer, writer and editor at professional venues including FOX Television, WWOR-TV, Sports Channel, Madison Square Garden and News 12 Long Island. Rob is extremely creative and experienced at telling stories succinctly and visually. His skill at writing (he has written two novels and thousands of television spots) combined with his extensive technical expertise has made Rob extremely comfortable with all aspects of video production and presentation. Besides his Emmy for his series on "dangerous jobs," Rob has won numerous awards including a prestigious Edward R. Murrow Award for a series on "Irish Emigration" which was shot entirely in Ireland, A New York State Broadcaster's Association Programming Award for a three year series on unsolved criminal casefiles that led to the arrest of a dozen murderers and armed robbers, and News Corporation's highly coveted "Most Valuable Employee Of The Year" Award." To see some of the many quality videos Rob produced during his broadcast television news career, please click here.
Deirdre Anderson, Marketing Consultant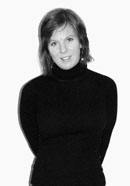 Deirdre Anderson brings a wealth of business experience to Green Birdie Productions in her role as head of Marketing and Sales. Deirdre was Executive Manager of Marketing and Sales for several years at The Catering Company in Princeton, NJ. She then took a turn as the Food and Beverage Director at the Mendam Golf and Tennis Club in Mendham, NJ. A trained gourmet chef, professional caterer, and former owner of the popular Babette's Restaurant in Flemington, NJ, this hard working entrepreneur is also certified in both Zumba and Spin as an instructor. Deirdre is an excellent performer in her own right, with a terrific stage presence and wonderful trained voice. Her hands on approach, creative insights, and real world experience make her a perfect fit for Green Birdie Productions.
Bob Marciniak, Marketing Consultant/Technical Engineer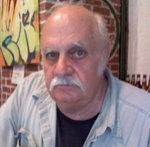 Bob Marciniak brings a rich multi-media experience to Green Birdie Productions. He's developed Sales/Marketing/Instructional/Entertainment media for a wide array of audiences. He's worked production for both ABC and CBS affiliate television stations including live and taped programs as well as producing materials in corporate video environments. Bob's created and developed a rich variety of interactive media for trade shows, corporate presentations and prospect/client training materials. He's given many professional presentations at symposiums and national conferences on the use of emerging technologies to assist both large and small organizations. Bob has also developed numerous customer computer video support & training materials using award winning Camtasia software. Bob hosted his own radio show for several years and is a regular guest on Green Birdie Productions' weekly internet radio show "In The Green Room." Bob is also a private pilot.
Vinny Verderosa, Facilities Manager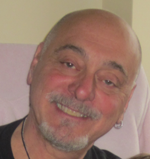 Vinny Verderosa has been in the film industry his entire career. He brings a wealth of technical knowledge to Green Birdie Productions. In addition to operating GBP's green screen studio facility, Vinny is a video editor and electronic graphics designer. Vinny is the co-host of Green Birdie Productions' weekly internet radio show "In The Green Room" which airs on Hunterdon Chamber Radio. The show can be heard from 1-2 pm each Monday here. Vinny is also a minister, and a professional masseuse!